Pet Enclosures
---
Introduction to Pet Enclosures
You can build your own enclosures using any of our windbreaks and accessories.
They are usually made up of 2 or more windbreaks, A separate 1 Metre wide gate and a skirt.
We have a range of Windbreaks including;
Choices of 10 Solid Colours,
Vision, A high quality very strong material that is partially see through, which is available in Black or Silver.
Vision Top, This combines a solid base colour and a see through top.
Any size and shape can be achieved to meet your needs. Here are some of the more popular configuration we sell.
These layouts are a guide only, They can be added to and set up in any size or shape your require. (Even a Circle).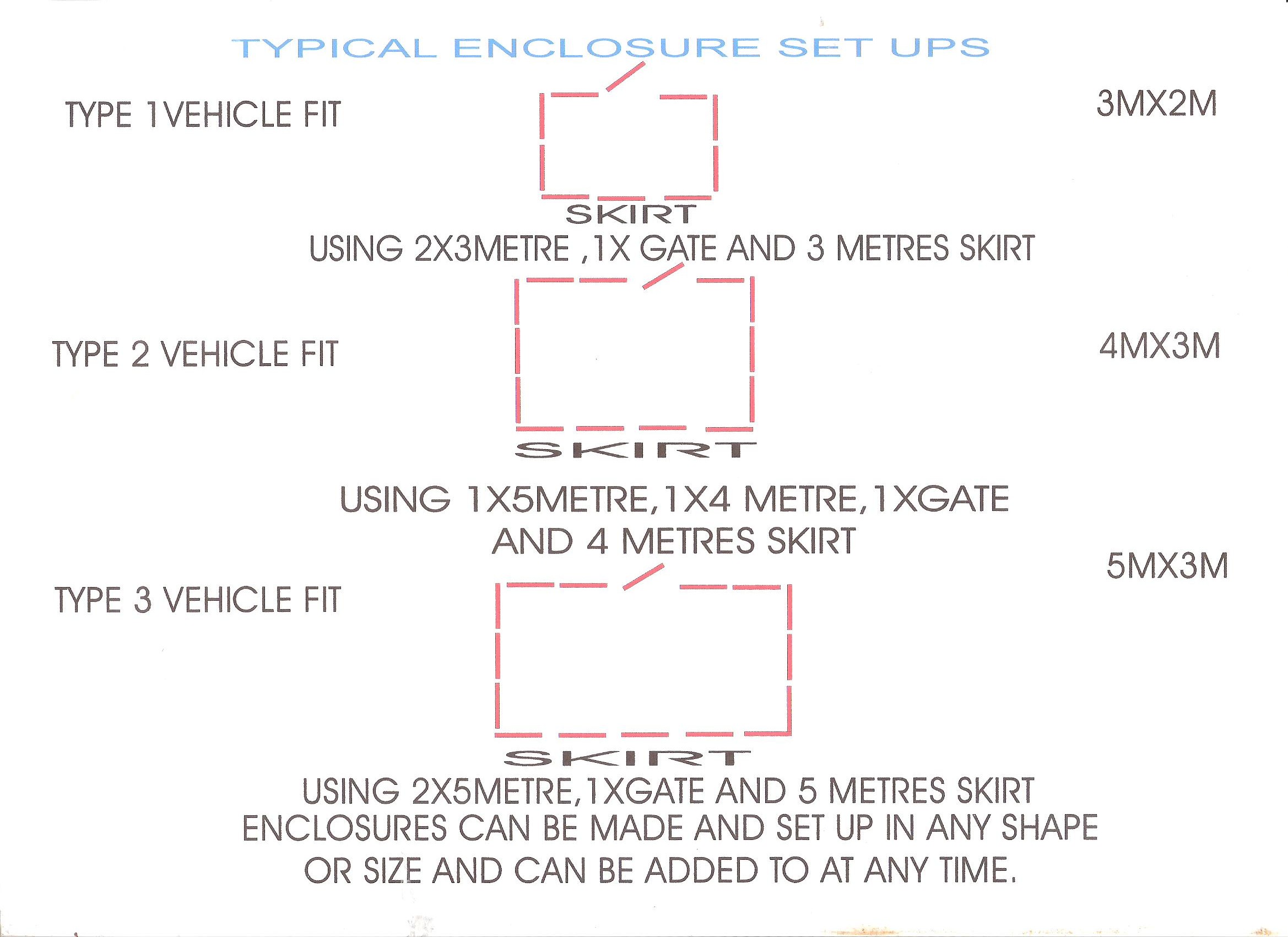 Please select from the "Windbreaks" and the "Accessories" menu at the top to design your own layout.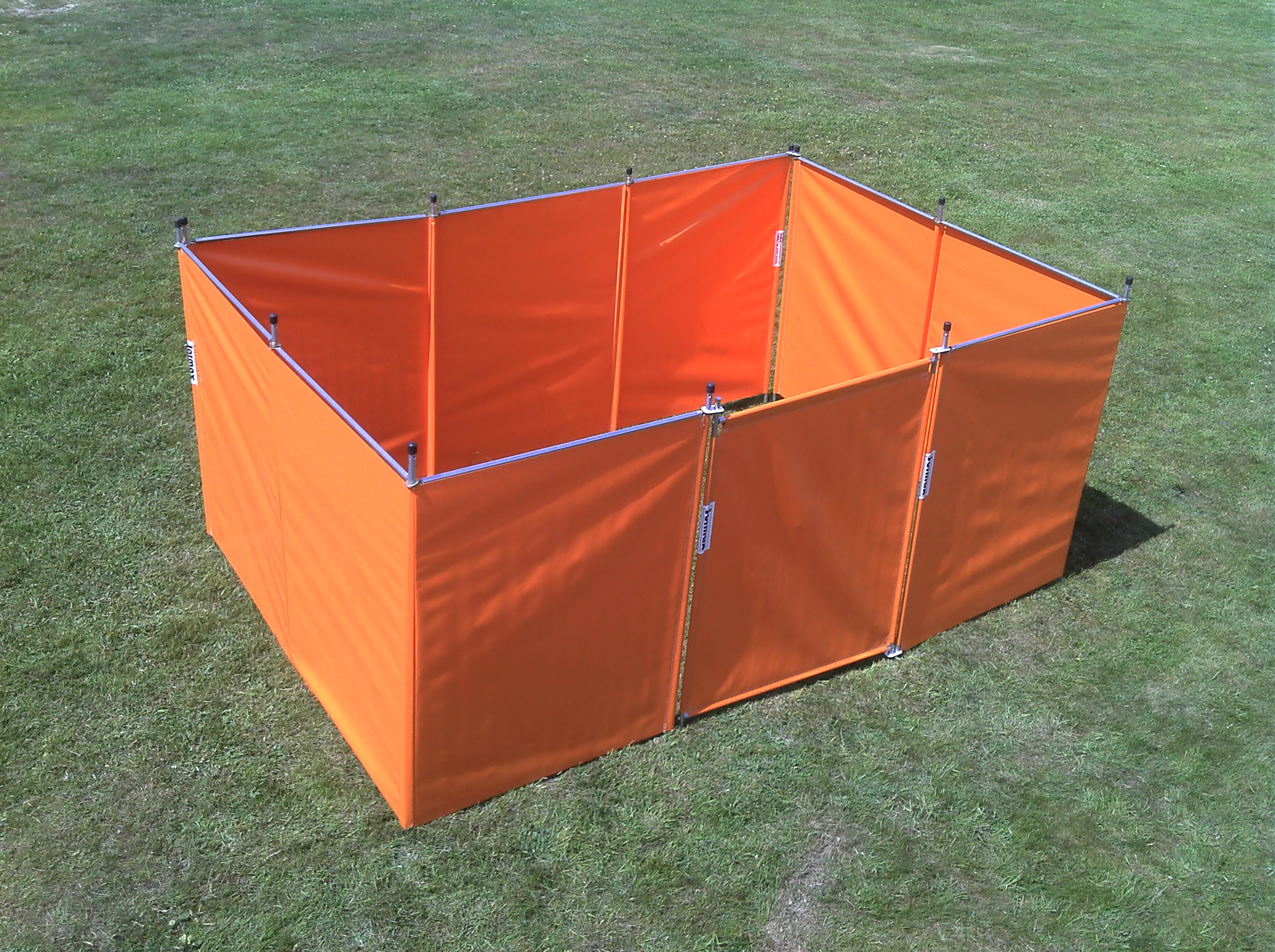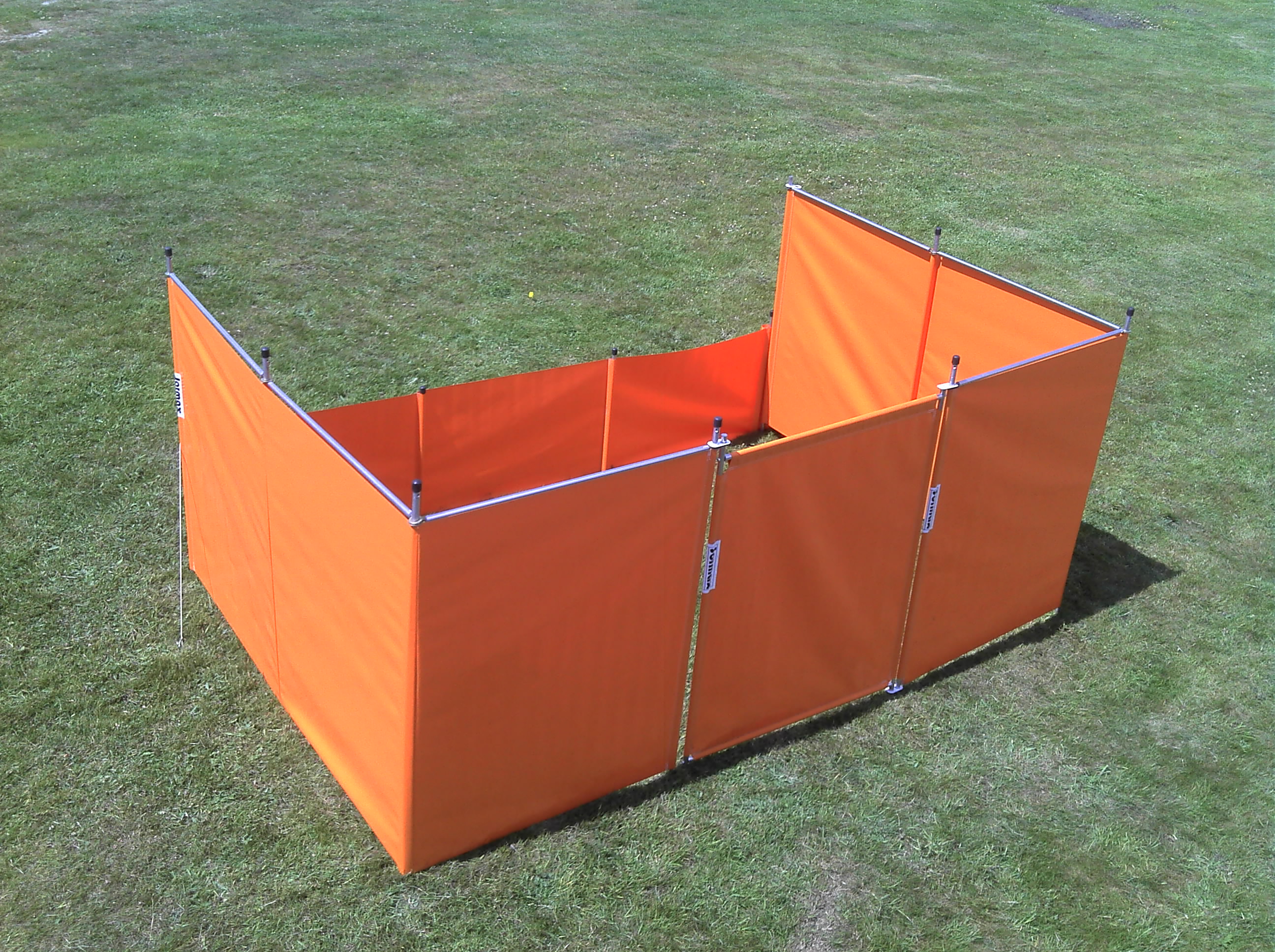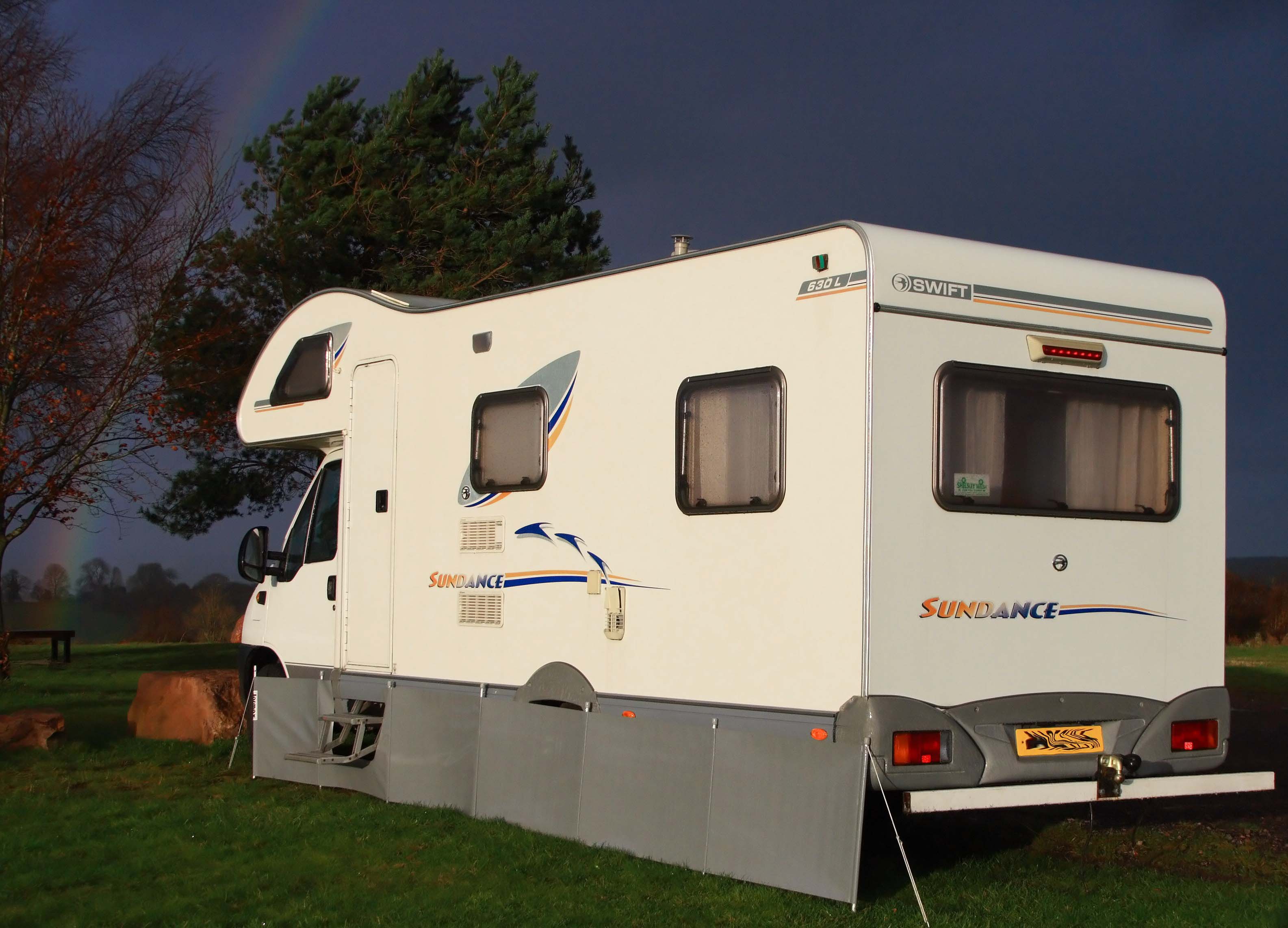 ---
There are no products to list in this category.