Welcome to Jormax Windbreaks
ALL PRICES AND ORDERING ARE AVAILABLE BY CLICKING ON THE CATEGORIES BOXES ABOVE ,



---
Welcome to Jormax Windbreaks
All our windbreaks / pet enclosures  are 1.25 metres / 4ft in height and designed to be used without guy ropes so they don't present a trip hazard. They come with tough Aluminium poles with a hardened tip ,top bracing bars and their own waterproof bag.
They can be configured as just a windbreak, provide privacy or to keep your pets safe. We have gates and draught skirts to further enhance their utility.
Our windbreaks are by far the fastest and easiest to erect.
They come in either 10 solid colours. Black or Grey vision as show here, which allow you to see out when seated.  Or Vision Top which have a solid lower section and a vision top section.
All types have gates available and draught skirts to fit any size motorhome, caravan or RV.  They are also durable enough to be used on a more permanent basis ,around static caravans and cabins etc.  We also offer  optional feet,  so they can be used on decking.

They can be erected without having to bend down.
Because of the aluminium pole they can even be used on hard standings.  They come with steel studs so hammering into hard ground isn't a problem,using a recommended steel hammer.
ALL PRICES AND ORDERING ARE OBTAINED HERE ON OUR WEBSITE ONLY.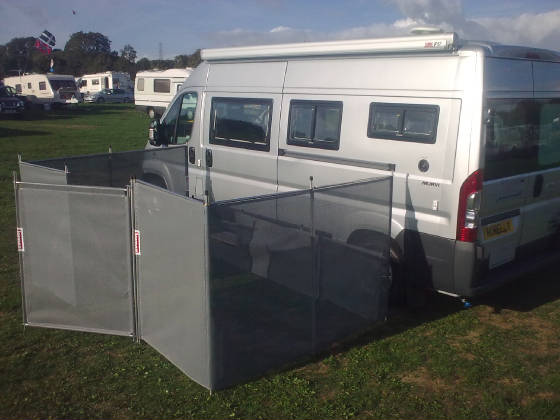 ---
The Material
Our windbreaks and pet enclosures are all constructed using the best quality high durability PVC.  All stitching is double nylon bonded (waterproof) and designed to last years, if not a lifetime. The come in a sturdy bag and you can pack them away wet.

The Poles.
The poles are manufactured from a high quality strong aluminium with a hardened tip.  This means they can even be used on most hard standings.  They are tough enough to be hammered into the ground but flexible enough to survive strong winds and return to their original shape. 

The Brace Bars.
The Brace bars are constructed of lightweight aluminium, the ends of which are galvanised steel.  They are very strong and simply slip over the uprights.  You then twist for tension which stops sagging and any noise if the wind picks up.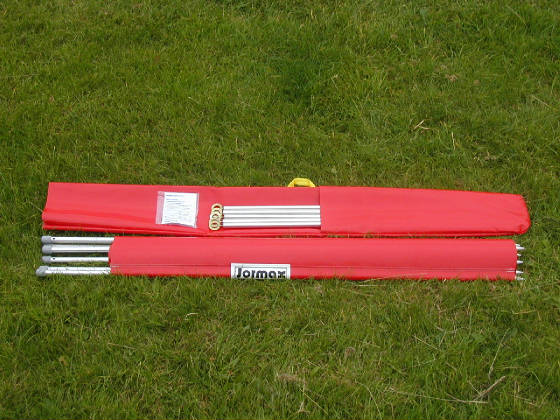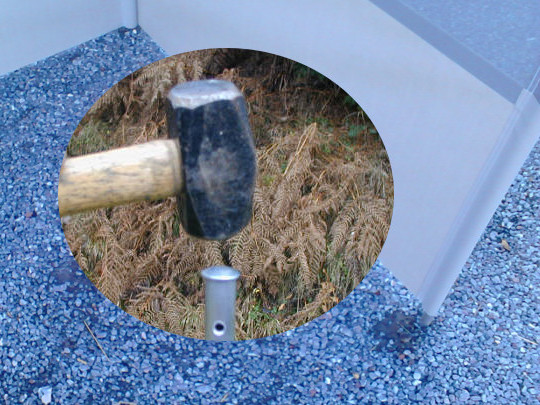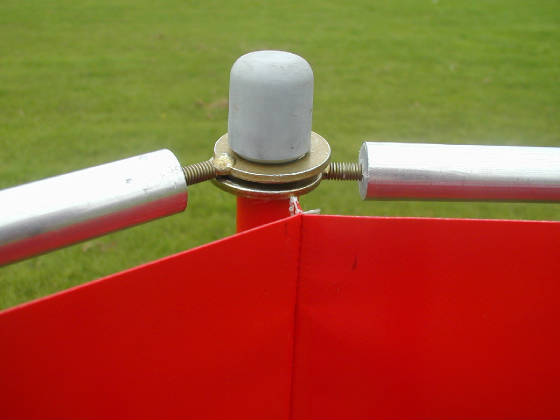 ---
These two videos demonstrate how easy it is to set up our Windbreaks.